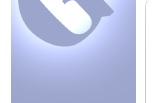 Thank you for your interest in contacting us.

Our contact information is listed below. To send us an e-mail, please use our
e-mail form.




Grover Communications Inc.
2220 McCullough
Nanaimo, BC
V9S 4M8

Toll Free: 1-888-756-0121
Phone: (250) 756-0121
Fax: (250) 756-1855
E-mail Form

The information you enter below is STRICTLY CONFIDENTIAL and will NOT be made available to any other corporation, organization, or persons.

Please note that * fields are required.