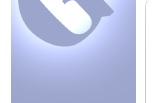 Welcome to Grovercommunications.com!

We are Central Vancouver Islandís Authorized Motorola two-way radio dealer.

Everything we do is backed by our philosophy to put your needs first. We're committed to providing a wide range of two-way radio service and product solutions that are driven by competence and backed by results.
Whether you're looking for experienced and knowledgeable radio experts to help with selecting equipment for your specific needs, or for experts to strategize your radio communications for your business, you'll find it at Grover.

Honest advice, expert service, and top quality Motorola radio equipment is a click away.

Please visit the rest of our website and contact us with your radio communication needs.