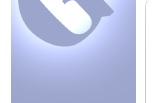 Looking for a new job in the wireless communications field? There's no better place to work than Grover Communications.
We have a challenging and exciting work environment that is also informal and down-to-earth.


We've worked hard to build a team of talented and exceptional employees.


We offer excellent salaries and benefits.


We are an ethical company that cares deeply about our employees.


If you are looking for a great job at a well-run and well-liked company, please do send us your resume.

If we are not hiring at the moment, we will put your resume on file for future consideration.

Resumes may be sent to: